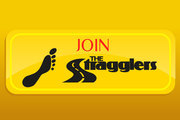 We always welcome new members. If you would like to join the club, whether just running to get fit through to competing at county and national team competitions, please complete the application form below.
Alternatively, before committing to join, just come along to any of these sessions  and see how you like it then complete this form once you've decided that you'd like to join.
If you have any questions, please use this link.
Please note that by joining the club, you automatically accept our  Terms & Conditions and Data Privacy Policy
Application form
Fields marked with * are required.