Interested in joining our club?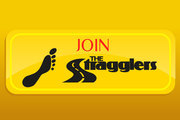 We are always pleased to welcome new members and pride ourselves on being an all inclusive club with something to offer runners of all levels and abilities. So whatever your motivation for joining, whether you are new to running, looking to improve, keen to compete or simply enjoy the social side of things, this is the place for you.
If you are interested in joining but want to know more before committing to membership, please contact us via this link.
If you have already decided you would like to sign up please submit your application via the form below.
Once we have received your application our Membership Secretary will be in touch to confirm that you have been accepted and to take you through our simple on-line registration process.  Please note, at this point an account will be created for you and you will be charged the membership fee applicable at time of joining.
Our membership year runs from 1st April through to 31st March and fees apply as follows:
If joining in this period                                                You will be charged
April to end December                                                 Full annual subscription fee £23
January to end February                                             Reduced subscription fee £5
March                                                                                    Fee waived £0
The annual subscription fee for Juniors is £2.
During registration you will also be asked whether you wish to become a member of England Athletics, for which the annual subscription is an additional £17.
Please note that by joining the club, you automatically accept our  Terms & Conditions and Data Privacy Policy
We look forward to receiving your application.
Application form
Fields marked with * are required.